WOMEN EMPOWERING WOMEN (AND GIRLS).
ABOUT WOMEN UNITED
Women United members believe in the collective power of women and empowering each other to accomplish more together. By investing their time, talents, and treasures these passionate ladies come together to provide mental health resources, access, and education to women and girls in Okaloosa and Walton counties. 
A FEW THINGS WE'RE PROUD OF, ALL OF WHICH WERE ACCOMPLISHED IN OUR FIRST YEAR! 
Welcoming 108 Women United members.
Providing 70 females with mental health prescriptions and/or therapy sessions.
Hosting 85+ women in a three-part series called "Courageous Conversations," helping to break down stigmas and stereotypes surrounding mental health.
Leading our first EmpowHER Seminar for teen girls and establishing partnerships to offer two more next year.
Providing schools with crisis kits ensuring students have the resources needed during difficult times
UPCOMING EVENTS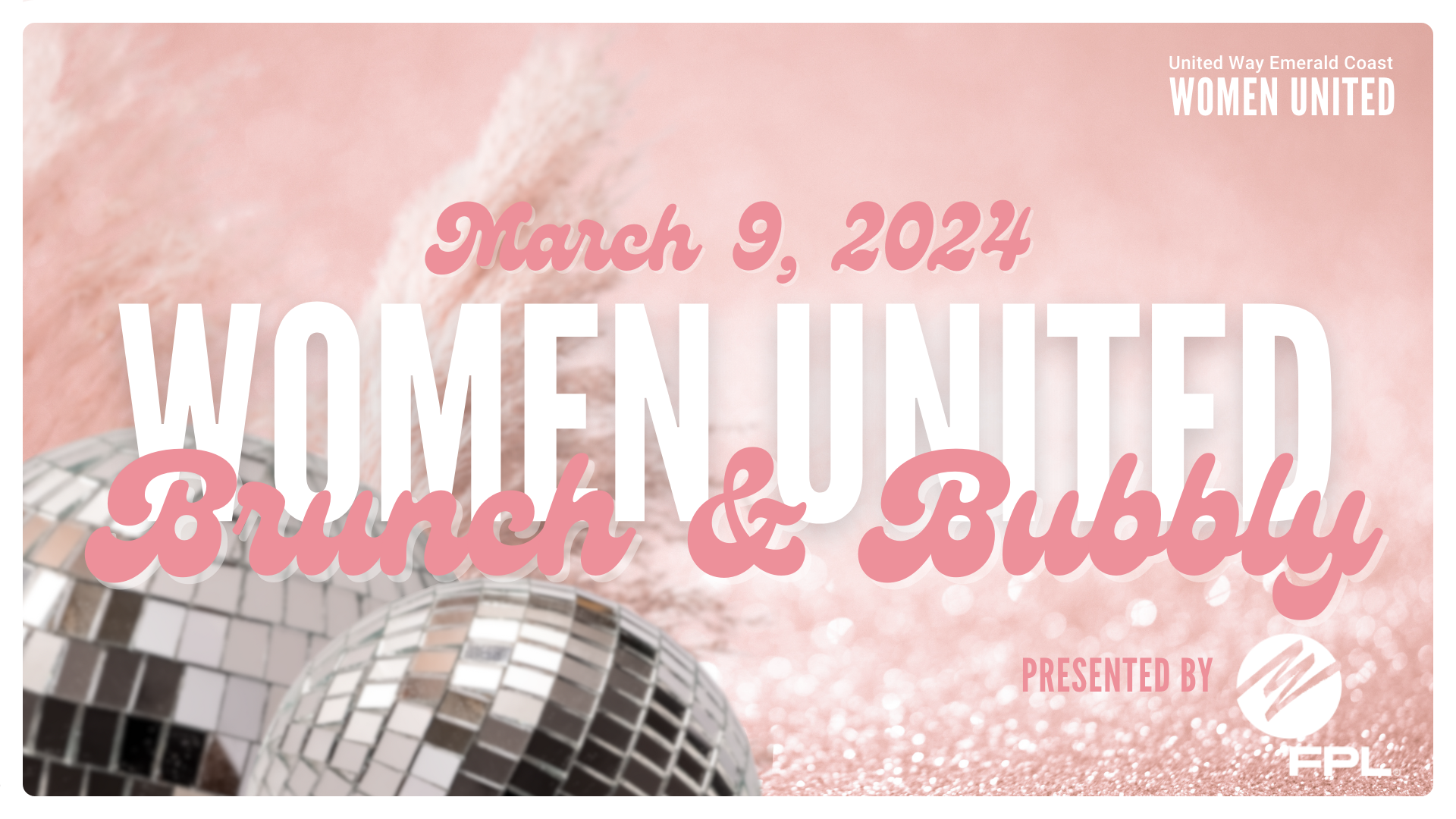 WANT TO JOIN THE FUN AND MAKE A MEANINGFUL DIFFERENCE?
SPONSOR ONE OF OUR CRISIS KITS FOR $150
We currently have six Crisis Kits activated in Okaloosa County School District and we're looking for individuals or companies interested in helping us expand to Walton County next! Click here to sponsor a crisis kit.
SIGN UP TO RECEIVE COMMITTEE EMAILS
The volunteer steering committee leads Women United's impact and recruitment efforts by planning events like Brunch & Bubbly or EmpowHER. Click here to be added to our email list.
BECOME A MEMBER OF WOMEN UNITED
Are you passionate about improving the mental health of women and girls in Okaloosa and Walton counties? We'd love to get you involved in our work. Women United is open to those who generously donate a combined household gift of $500+ a year (unrestricted funding) to United Way Emerald Coast. Make your pledge here.