Calling all future board members!
This unique program prepares emerging and current leaders for leadership roles on nonprofit and public sector boards and committees. Our goal is to build better nonprofit boards with a focus on building a pipeline of diverse board candidates. It's important that we take a stand to make sure our community's boards are representative of the communities we serve, that all voices have an equal seat at the table and are included in the decision-making process.
Have you ever wondered what it takes to join a nonprofit Board of Directors? Our introduction to board leadership gives you the opportunity to sharpen your skills by learning from local experts who will take the mystery out of becoming a board member. This program offers 6 workshops ranging from fundraising, strategic planning and marketing to finances and governance responsibilities. We'll help you build the tools and connections to become key volunteers within our community partners and other nonprofit and public sector organizations in Okaloosa or Walton counties.
Ideal Candidate
A professional or community leader with the desire to accept a volunteer leadership role at a nonprofit

Demonstrated interest in community engagement

Committed to attending 6 workshops, which are required for board certification and recommendation
About the Program
During this program, participants attend six workshops ready to listen, learn, and participate. The program concludes with a graduation ceremony and board networking event, where graduates can meet representatives of nonprofit organizations that are seeking new members for their boards or committees.
See the full schedule, workshops, and locations here.
How to Apply
We are not accepting applications at this time. 
If selected for the program, tuition is $75 to help offset the cost of materials and refreshments. An invoice will be emailed to the candidate once accepted and is due a week before the first session.
We never want cost to be a barrier for anyone interested in learning about board service. All applicants are encouraged to seek financial support from their employer, either in part or in full. A limited number of scholarships are available. Scholarship requests are considered independently from the applications.
For more information, please contact Kelly Jasen at 850.812.3382 or kelly@united-way.org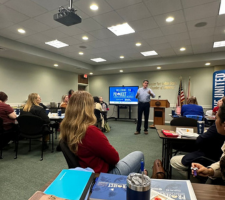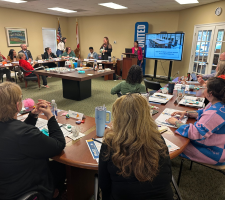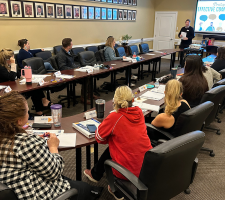 Thank you to our Project LEAD sponsors and in-kind supporters: 

Crestview Area Chamber of Commerce | Destin Chamber of Commerce | Greater Fort Walton Beach Chamber of Commerce | Niceville Valparaiso Chamber of Commerce | Walton Area Chamber of Commerce | Best Gurl | Carr Riggs & Ingram | City of Crestview |  Governance Gal | Parker Gene Creative | NextHome Cornerstone Realty | The First Bank